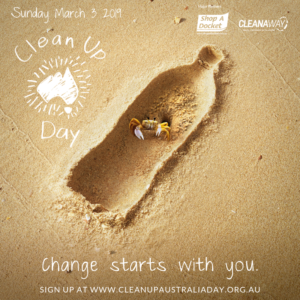 Help Clean up Aspendale Gardens
Sunday 3 March 2019
9am – 11am
Aspendale Gardens Residents Association (AGRA) invite you to help clean up a small part of Australia – a park in your own suburb! Clean Up Australia Day is on Sunday 3 March and interested residents are planning to meet at LL Stephenson Reserve (behind the Community Centre) and  will  clean up in the park and also along  sections of Wells Road and other identified areas.
Please bring your own gloves, hat and water bottle.  Whether you can stay a little time or the full time, every bits counts. If you can't join us on the day we encourage you to make a difference by taking a garbage bag next time you are on a walk and collecting some rubbish.
No need to register for this event – just come along on the day and sign up once you get there.
---
Mordialloc Freeway is coming soon!
Due to begin construction in 2019
Aspendale Gardens Residents Association are strong supporters and advocates for the Mordialloc Freeway and have been campaigning for the freeway for over two decades. A 2018 residents survey showing almost 80% were in strong favour with just 9% of residents surveyed not wanting the project to go ahead.
The main reasons we are in favour.
According to the Environmental Effects Statement reduction in traffic along Wells Road will be improved by 75% in comparison to if the project does not go ahead.
Wells Road currently divides our suburb. The heavy through traffic causes stress and significant risk for residents trying to enter, exit and cross the road. It adds unreasonable amounts of time to short journeys, some times trapping residents within their estate.
The predicted return of investment makes this one of the most cost-effective projects in the state.
With the appropriate visual and sound attenuation devices and bike paths and meeting environmental protection as per the EES, the Mordialloc Freeway will be a great asset to the suburb and all neighbouring areas.
To keep informed on everything about this project please go to https://roadprojects.vic.gov.au/projects/mordialloc-freeway and sign up for updates.
---
New Sportsground for Aspendale Gardens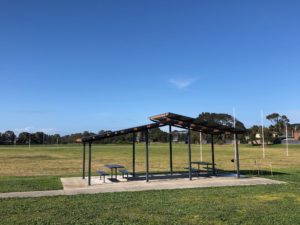 In 2018, the Council proposed to build a new sports ground behind the Primary School with access from Kerr Crescent. While our community agrees that there is a need to provide more sporting facilities in local communities we have a collective view on a number of key concerns. AGRA held a community consultation night to get feedback from residents most affected by the new facilities. All the responses verbatim and a summary of requirements were provided to Council who are now assessing three options for the grounds and will begin their next round of community consultation in early 2019.  To see AGRA's feedback to council, please see the documents below.
Correspondence to City of Kingston re Main Concerns